Creating a new connection
The first step to create a Dashboard is to create a Data Source , for that you need at last one Connection.
Click + button in Connections panel window to launch a New Connection configuration dialog.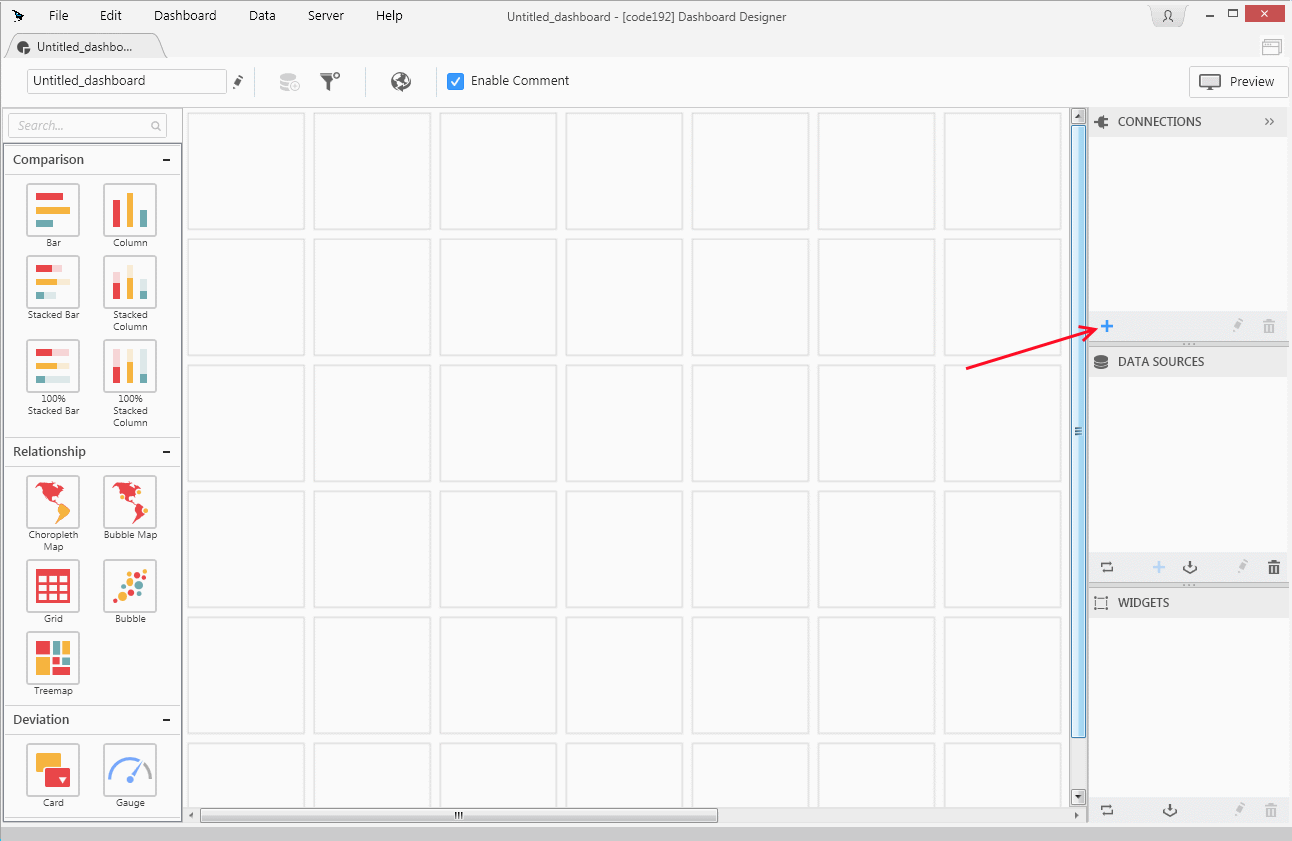 Note

All the supported connectors are listed here
Configuring Tables & Views
In the New Connection configuration dialog, fill the connection type and related details.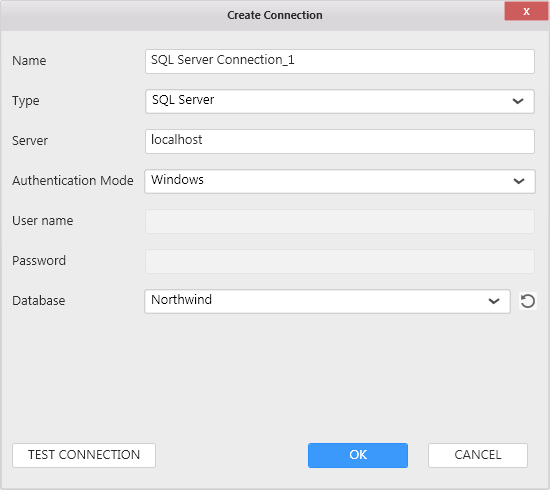 Test the connection for its validity through clicking Test Connection button. Following confirmation message will confirm its validity.

Click OK button to close the confirmation message and then click OK button in New Connection dialog.
Now the following view is displayed.