Linking URLs and Dashboards
You can link the URLs and Dashboards by selecting the Enable Linking and select either Dashboard or URL for linking.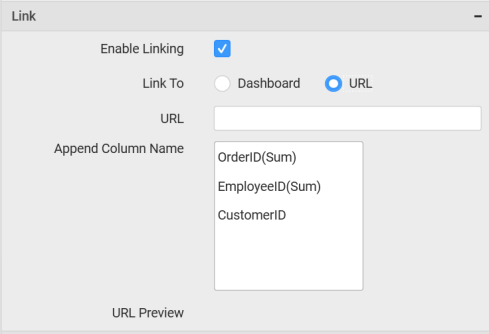 Dashboard
Select the Dashboard option and paste the published dashboard HTTP/HTTPS URL.

After giving the dashboard link you will get the Login Window. You can provide the server credentials to login and click the Login button.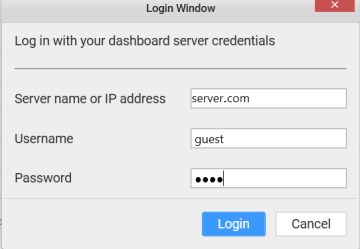 Now, the Set Parameters… option will get enable and click on the Set Parameters... button.

You will get the Parameter Settings window. You can change the Source Widget and Source Column as required and select the Reset button and finally click OK.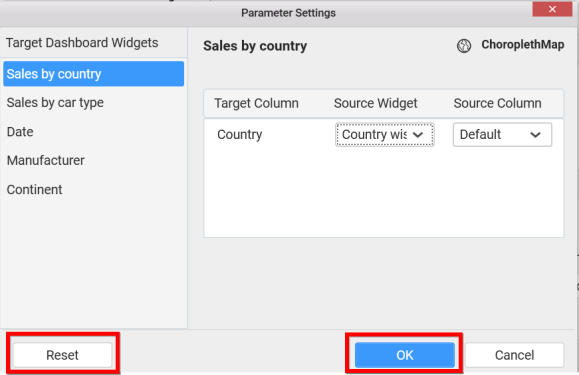 URL
Select the URL option and give the URL name based on your requirements and append the column name in that and finally you will get the URL preview binding a particular column value.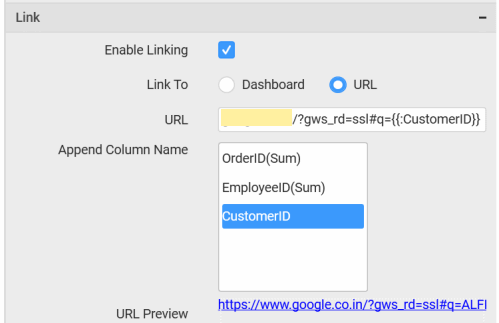 For Grid Widget, you may get URL based on Row and Column. Dashboard linking property will be same as explained above.
Row
You can add the web URL and Append Column Name into URL. Now, the URL may points to that particular Column name information by clicking the URL Preview.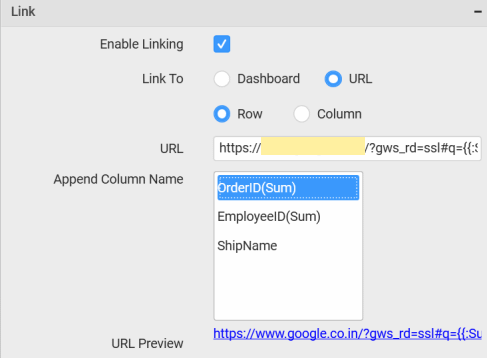 Column
You may select the Column and click the Url Settings button.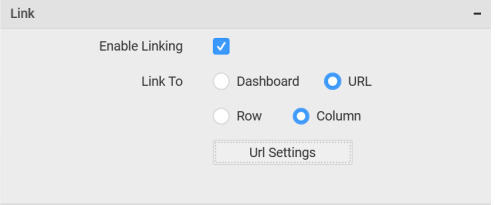 Now, the Url Settings wizard may get open.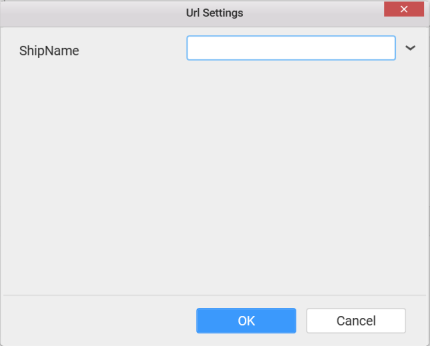 Now, add the Web Url into ShipName field and select the column name to append the column name into the link.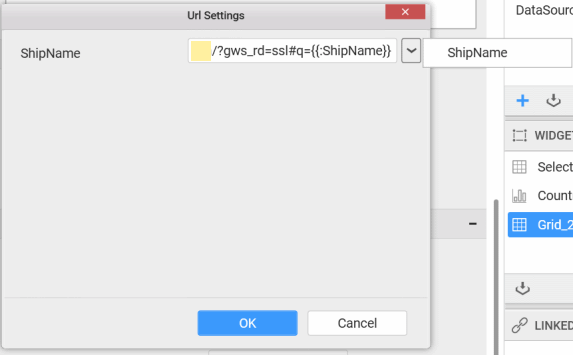 Now, the link will be added into the grid widget and then you can select the URL link which you want to refer.