Compose Dashboard
Once you are ready with the formatted data source, you can start to compose a new dashboard with required filter, data visualization and/or miscellaneous widgets configured with data.
Creating a Dashboard
Run the Code 192 Dashboard Designer application through the shortcut icon that has been placed on your desktop. Once the application launches you should see a prompt to configure a data source first.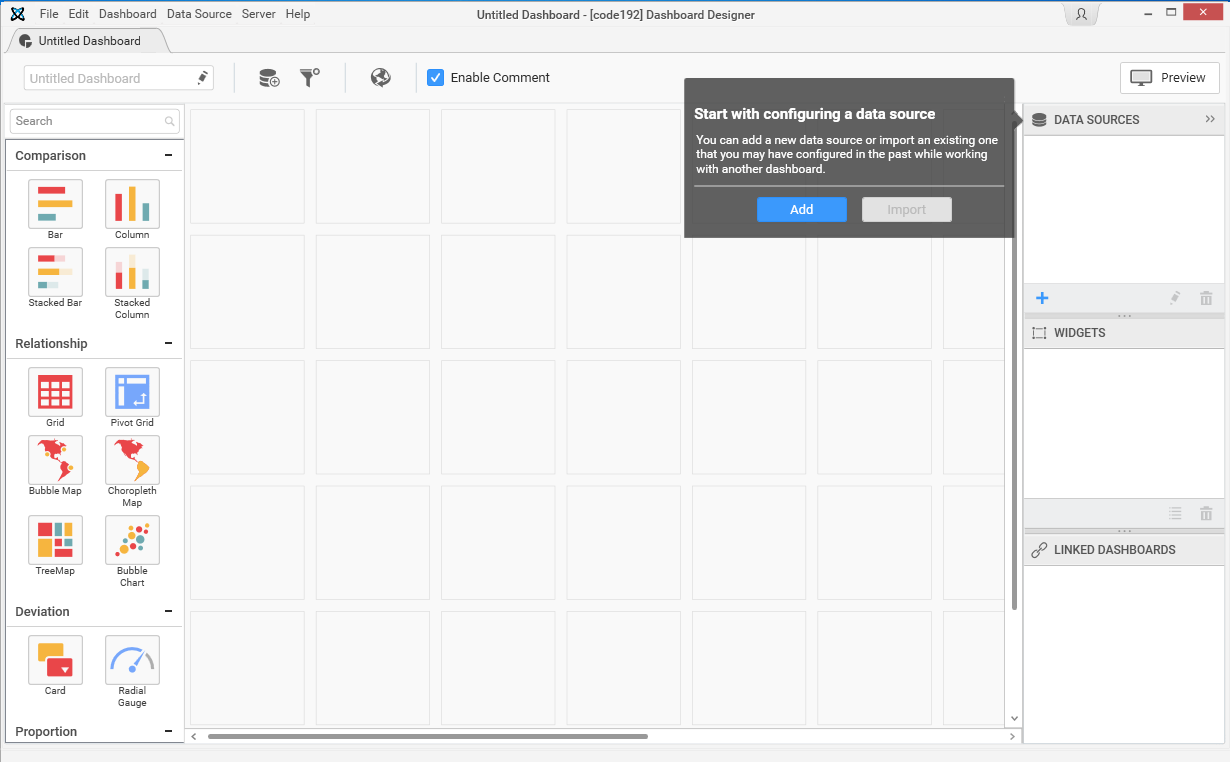 You can click the Add option to select the required Connection type to add your connection into the dashboard.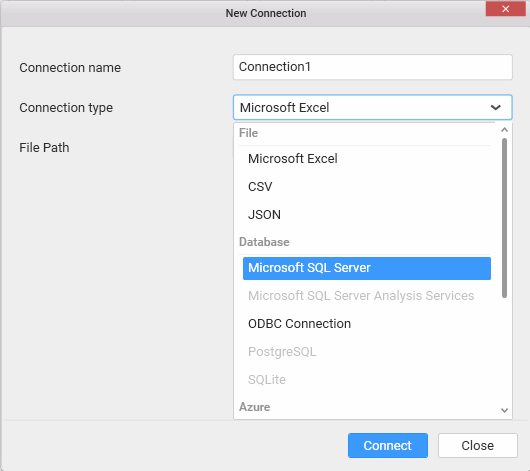 Find how to connecting to data and the complete list of supported connectors here
Drag and drop the Dashboard widgets based on your requirements.
Find all the Widgets by navigating through the menu in the configuring and formatting dashboard widgets category starting by bar-chart